Which android app is best for compress video size? In various video sharing cases we get video size error like big size video and lengthy videos, such videos are not possible to send through Gmail and other social media platform.when you get such type of error, you have to try video compressor app or other alternatives. If you choose video compressor app to solve your error, then you have to know best video reducer without losing quality. In this perspective, try my little suggestion. if you satisfy then go ahead. first check this tutorial friends.
Also, try image size compressor app without losing quality
Best Video Size Compressor App For Android
Video compressor panda app, video reducer, resize is the main purpose of this app, well working app, little drop in quality, to avoid that drop atleast select medium size. Facebook, Instagram size video resize and size reduce options are can choose there before save the video. Size compressed video Saved in local storage. Saved videos stored in separate folder, so Don't panic.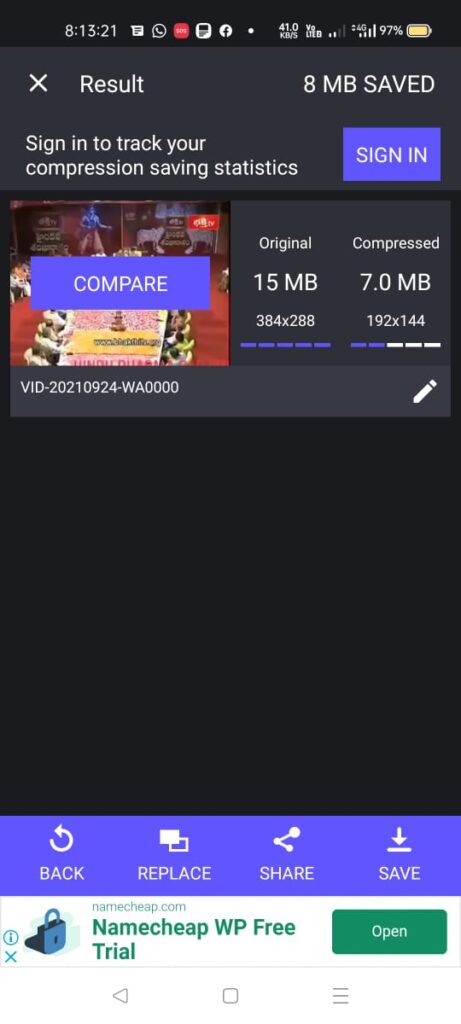 Little process will be there. Everyone can easily understand, if you don't understand check here. Open app after installation success. Now you have to select the video to reduce, next select quality, resize if you need, click on the next button, reduce process will begin, reduce time depending on the uploaded video size, after 100% complete, you can see the demo, if you're satisfied, do again with better quality selection, if you ok with that quality, save in your storage. Video location also appears on the screen. Get the video and send now without error message.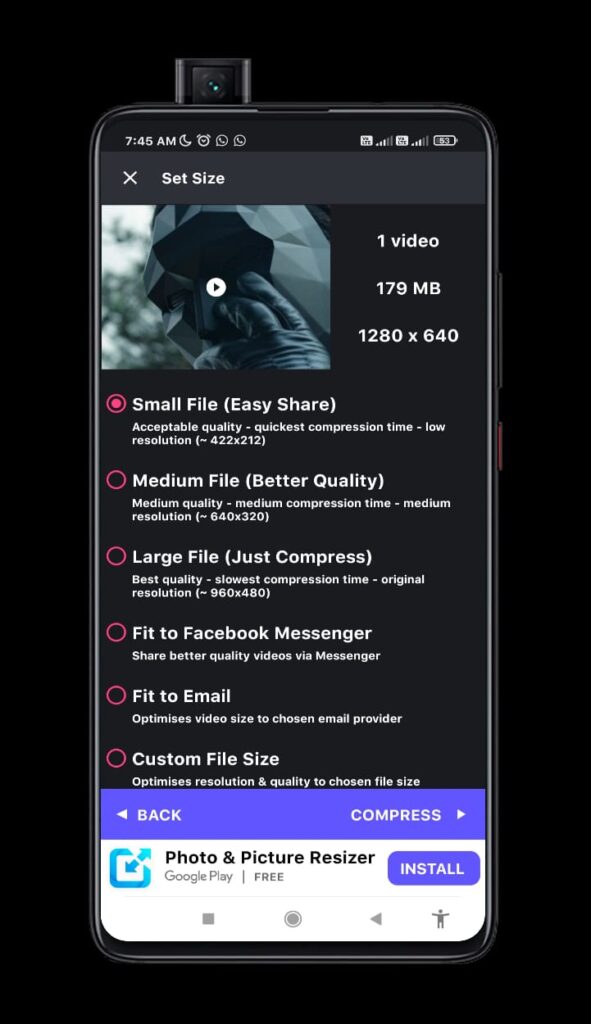 Download the app.
Normal plan users are not allowed to use all options, so try any pro plan if highly required. Then you can easily get all options. Developed by farluner apps.