Best backup & Super app for Android. This app can save your data safely, anytime you can access. This app features also more beneficial for users, through this app you can simply backup apps, call logs, contacts, messages, etc. If you know all features of this app, you definitely install this app when you need backup app.
Best Backup & Restore File Apps
Very fastest backup tool app, no need to wait long time. You can store complete data in to your external card.
You can restore browsing data, calendars. Stay connect to this app and get backup from old phone.
How to:-
Before you backup few steps are very important to save time.
You have to create one backup folder with any name in your SD card.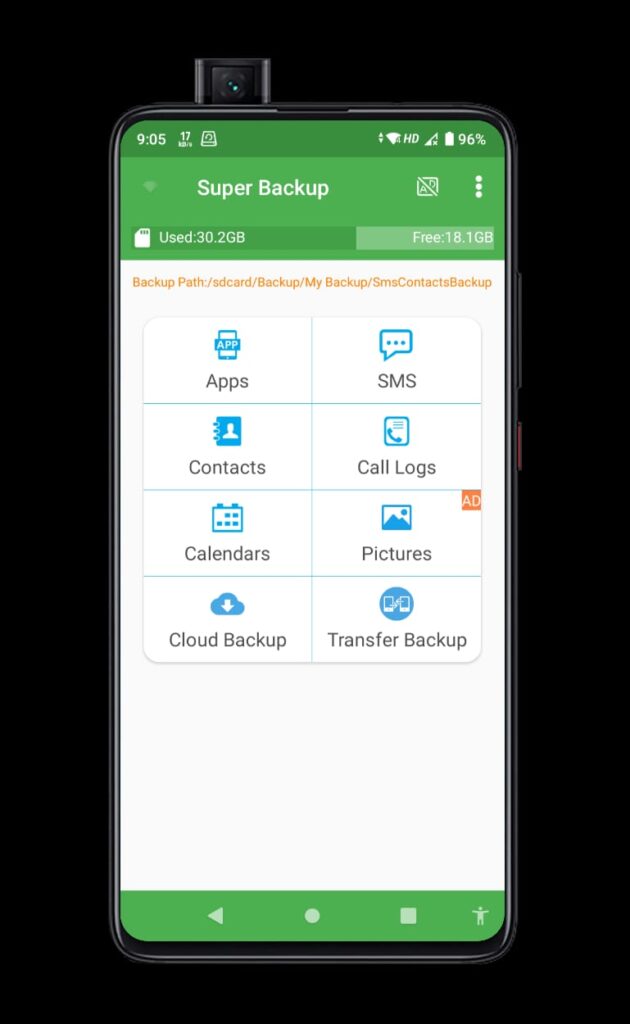 This app program automatically skip 3 Rd party access bookmarks, files. While creating background or schedule backup, you must turn off any cleaner, memory clear, etc. Check once the backup folder before refactor your mobile. Download the app.
This app features are explained, if any body want backup app, try super backup app.