How to check how many SIM cards are registered or currently using with, without your permission. Be alert now onwards, check, is there any fake sim cards are registered up to now with your proof. You can get such SIM cards information officially from this page. Our research so much helps you. Use TAFCOP.
Android trick, battery notifications sound, best app to customise battery notifications
Check How Many Sim Cards Registered, How To Remove, Or Report
What is tafcop, how to check your proof sim cards, complete details, very interestig facts, very good rare information for all india cityzens. you can find how many sim cards connected to your ID proof, how many of you have, how many are fraud. Earlier days every one can take sim card using id copy, now that is not posssible, so check once and block all fake sim cards. there is special website for that service, just enter your mobile number and get all deatils. check this informative page. as well we are introducing another android appliacton, it is called kmplayer.
What is TAFCOP?
Telecom Analytics for Fraud management and Consumer Protection.
How Many SIM Cards Can Use On Single Proof ID?
As per telicom service rules, 9 sim cards can take.
Process How To Delete Un Used Sim Cards
Check fraud mobile connection on each proof, block and complaint or remove their connection, etc. You can get benifit from this service. click here to check.
Click on the above link, enter mobile number, receive otp, enter otp, tick on which number you want delete, send report. Finally check the result.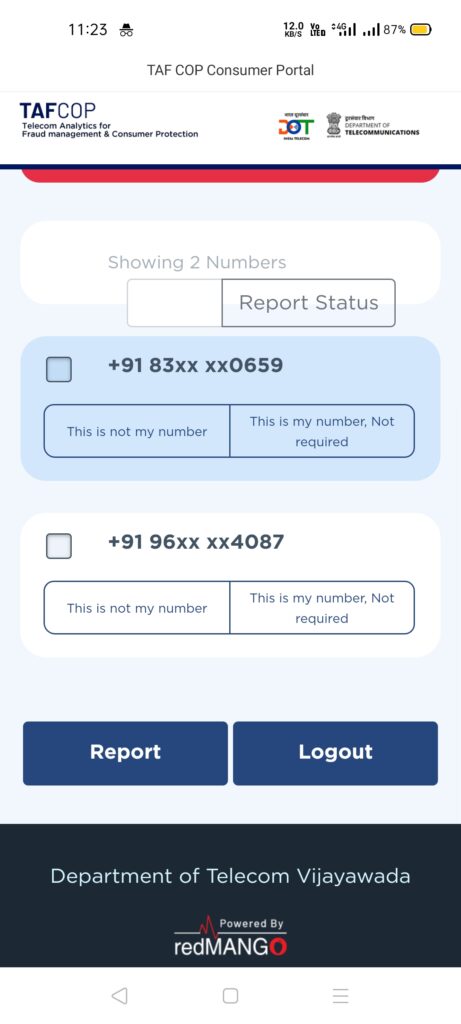 This is highly useful for everyone to control their identity. Secure your details, remove unwanted numbers.