Hi tech lovers, Today new apps about copy, Past. Copy, past is short method to finish your work easily. If you are a real worker then you already know how essential copy and past Process. 8n this new article I'm you will get 2 working copy, past apps. Basically every one know how to copy and past in windows PC, but Android phone also you can do same manner.
Also, try best 5 apps for Android smartphone try now.
Copy, Past Apps Discription
1) Copy Bubble
2) Universal Copy
Now we will discuss features of the both apps.
What is the use of copy, past?
Copy, past very useful for everyone, just think without these two short cuts, that is very difficult even imagine. So you know how hard the work. Finally you can simplify your work with copy, past.
Swift the text, images easily one place to another place. If you get more advance method how it will be. Awesome currect.
App information:
App name : Copy Bubble App
App Size Only 2.43 MB
Developer diigo
Recent updated this year Jan
To install this app do not required high space.
After installed the app you will get a bubble button, that button helps you to generate easy copy and past.
You can get bubble hide button soon, without any confusing you can copy the matter.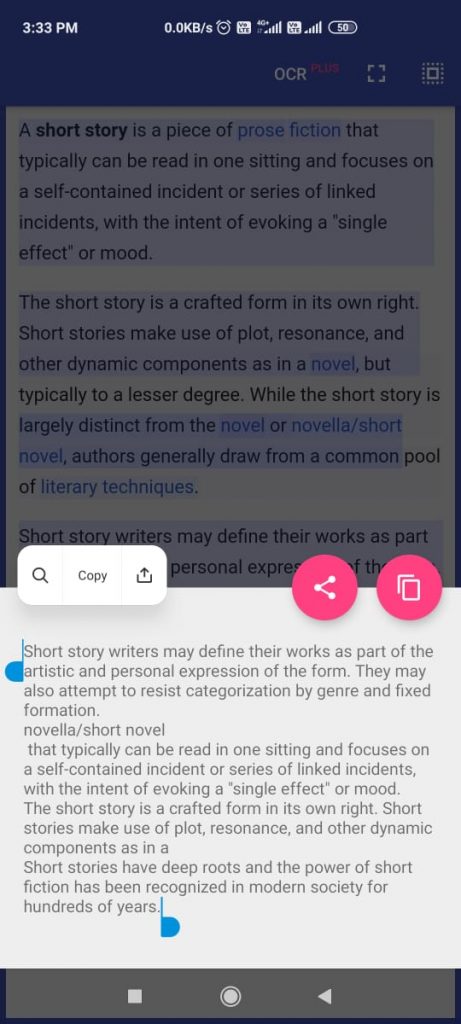 Download the app copy bubble Click here.
Universal Copy App
Camel corporation developed app now available on play store without spending money. You can download universal Copy App easily.
This app allow you to copy the text from even the apps, normal copy not applicable sometimes but this app break the rules and gives the copy, and past option simply.
Maximum you can apply this app features in all social media platform apps.
Basically if you want copy something you must do long press on the specific page from to where, but this app wisely gives you the best shortcut.
Download the app now.
Final Words
Get the copy, past apps and use them when they require, but not a heavy size apa so you can keep it your device long time.