Pratham App APSRTC : In the view of COVID 19 pandemic, Andhra Pradesh state government took the decision to encourage cash-free transaction whiles buying a ticket. In the present criteria, the Pratham app tries to stop the spreading virus rapidly.
Update: Pratham app launching date changed to July 20.
APSRTC Pratham App
Pratham App :- Pratham is a new app from APSRTC, also, officially announced releasing date august 1 2020, recently changed the to 1july 2020. online ticket booking app by the Andhra Pradesh state government. get 5% instant discount while booking tickets, this offer applicable for all kinds of buses, even offer valid for normal buses like palle velugu, ordinary buses. Everyone can buy a ticket easily without approaching the conductor or near the ticket counter.
How Many Depots & What Are they
Pratham app testing completed successfully on 19 bus station,
19 list:
Tirupathi, vizag, Vijayawada, taadipathri, nellore, guntur, kurnool, rajamahendravaram, chitoor 2, srekaakulam, vijayanagaram, elore, machilipatnam, anakapalli, raavulapaalem, etc.
Last week announced about this app, the download link will be available from July 20.
How To Get 5% Discount
Are you regular apsrtc traveller from village to another village or city, to travel in apsrtc you buy a ticket, then only you can buy. Nowadays this is high risk because of COVID 19 pandemic, wait some days and download Pratham app get a ticket through your mobile with 5% discount.
Follow this website and get the latest updates.
I think the best features will be in this app, we have to wait until July 20.
Uses Of Pratham App
This app mainly useful for all ordinary passengers, because there is no like this app.
YOu can get both ordinary, super luxury, express passengers.
A 5 % discount saves your money.
Some requirements app needed.
Passenger must have an android or ios phone with an internet connection, otherwise, you can not buy online.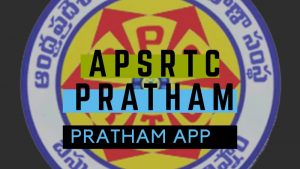 This is a rational method to stop spreading coronavirus. already everybody knows it spreading fastly. there are a vast amount of cases finalized in India. so to be safe please use some advanced technology or techniques. Pratham app for android will be apart in the latest technology.
There are many apps to book tickets like red bus, Abhi bus but there is no option to book an ordinary passenger ticket.
Download APSRTC Pratham App
The download link will update soon.
Currently, APSRT App working if you don't have download now.
APSRTC Pratham App
APSRTC New APP Pratham

Pratham App APSRTC

Pratham App Download
Summary
Pratham is a new e-ticketing APSRTC app. not yet launched ready to launch in the next month 1st 2020. this app offering all 5 % for all booking passengers. all bus tickets can book in the Pratham app. ordinary to super luxury.