Last article we have enjoyed the how to setup android home with Prabhas style as same way today we are providing android setup with aa Style, bunny style.
Setup Bunny Home Setup
In this article you can learn how to setup bunny bunny style, if you last article you can setup easily if you didn't look last post then this post for you.
Setup process same so here we are providing some sample picture so download them first then you can follow the next steps.
Download the bunny style pictures.
Image 1: Download.
Image 2: Download.
Next step you have to install nova launcher, KWGT APK, widget APK, to download all apps here we are giving last post link you can download from there because process is same you have to apply correctly, if know all steps you can apply easily of you don't know then follow the video & article.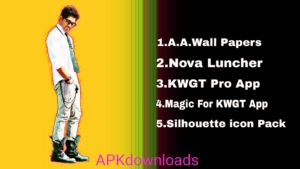 Process:
Download nova launcher: click here
KWGT APK file: Click here
Sun & sea widget pack: Download
Icon pack app: Download
Friends everything'is here apply all steps, if you got suck somewhere feel free to ask.